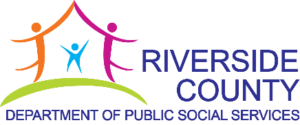 For Immediate Release:
May 11, 2022
Contact:
Angela Maria Naso, Public Information Specialist, (951) 660-1925 – anaso@rivco.org
California's biggest anti-hunger program helps a quarter-million Riverside County residents yet many more qualify
CalFresh Appreciation Month in May raises awareness about its positive benefits
RIVERSIDE COUNTY, Calif.—Esperanza Orozco enjoys making meals with recipes from her native Mexico.  She feels fortunate to receive CalFresh, California's largest food assistance program, so she can afford a healthy diet and lifestyle.
"CalFresh means a lot, especially now as food prices are so high," said Orozco, 80, who applied for CalFresh when a family member told her about the program a year ago.
Orozco is one of the quarter-million Riverside County residents who use CalFresh benefits to stretch their monthly food budgets.   Experts say thousands of low-income residents in Riverside County may qualify for CalFresh but don't know about the program or feel embarrassed to apply. Orozco says she's glad for this extra help that relieves her stress in the checkout aisle.
"It got to the point where I worried if I could afford to pay the cashier when I was going to check out," Orozco said. "Now, I can afford groceries all month long with my EBT card. This program has been a blessing."
May is CalFresh Awareness Month. Anti-poverty advocates are showcasing the program's immense contributions to public health and urging residents to see if they qualify given that about one in five Californians are food insecure. CalFresh also offers workforce training and childcare support to enrolled families. Applications for Calfresh may be submitted online at BenefitsCal.com, by calling 1-877-410-8827, or by visiting a local social services office.
"CalFresh reduces poverty and empowers the health and wellbeing of families, seniors and other vulnerable people in our communities," said Allison Gonzalez, assistant director of Riverside County Department of Public Social Services. "CalFresh strengthens and improves lives."
The statewide program also results in significant economic activity of over $1 billion a year for the local grocers, farmers markets, restaurants, and online retailers of Riverside County. At the start of the pandemic when businesses closed and unemployment skyrocketed, CalFresh continued to serve as a lifeline for many local business owners.
At the Fish Hut Market in Hemet, co-owner LaToya Dortch says CalFresh sustained her eatery through the pandemic, and it continues to help unsheltered residents in her area pay for plates of fresh, warm Southern-style cooking. Dortch says she often encourages her neighbors and friends to apply.
"CalFresh helps us serve our community," Dortch says. "And it helps us stay in business, too."
# # #