CalFresh Food Assistance
CalFresh puts food-buying power into the hands of working-class households. With CalFresh, you can buy healthy food to meet your household's needs. Click on the links below to learn about eligibility, how you can apply and about our Restaurant Meals Program.
Image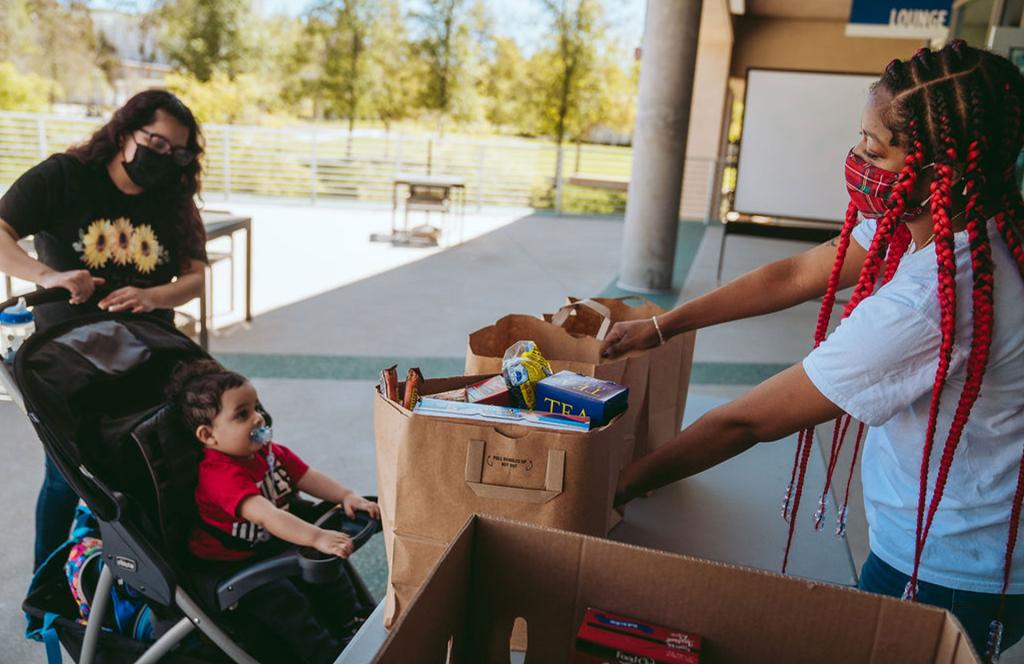 Four simple ways you can apply for CalFresh assistance:
1. Online
2. In Person
3. By Phone
4. By Mail
Call 1-877-410-8827 Monday – Friday between the hours of 8:00 AM – 5:00 PM and request an application be sent to you by mail, or
4. By Fax
Minimum Requirements to file an application for CalFresh are:
Your name
Your address
The signature of a responsible member of the household or authorized representative
If you would like help filling out your CalFresh application or to participate in an interview, you may appoint an Authorized Representative (AR). This individual would need:
Access to your personal information
Your permission to make decisions on your behalf
You could receive your CalFresh benefits as quickly as three days if your household:
Has a monthly gross income less than $150 and less than $100 in liquid resources
Has a combined monthly gross income and liquid resources that are less than the household's monthly rent/mortgage and utilities
Is a migrant household with less than $100 in liquid resources
Is a seasonal farmworker household with less than $100 in liquid resources
Note: Interpretation services are available in all languages.  Reasonable accommodations are available.
Generally, you may be eligible for CalFresh if you:
Receive CalWORKs or General Assistance
Have low or no income
Are a United States (U.S.) citizen or legal resident
Are an immigrant that meets certain criteria
Receive Supplemental Security Income/State Supplementary Payment (SSI/SSP)
The amount of CalFresh benefits issued depends on:
Household size
Total gross monthly income
Housing, utilities, and other allowable income deductions
If you are unable to buy food to prepare at home, you may qualify for Riverside County's Restaurant Meals Program. The program allows you to use your CalFresh benefits, or your EBT card, to buy meals from participating restaurants, locally and statewide!
You may qualify if you are:
60 years or older
Disabled
Homeless
Click on the links below to learn more:
Our CalFresh Employment & Training Program provides free services for personalized one-on-one career/employment counseling, assistance with resume writing, interview and job searching skills, supportive services and job leads, and job fair information.
What is an EBT CARD?
An EBT (Electronic Benefit Transfer) card is the benefit delivery system that allows CalFresh and cash assistance recipients to access their food and cash benefits, much like a debit card.  Find out more about EBT.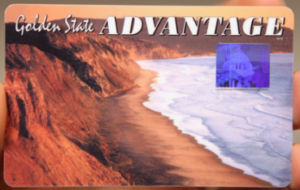 ​ 
WHERE CAN I USE MY EBT CARD?
All cardholders may use their EBT card at participating retailers with a Point-of-Sale (POS) device and Automated Teller Machines (ATM) for cash withdrawals displaying the Quest® logo throughout California and across the country.  Click here for a list of locations that accept EBT cards.
 You can use your EBT card to buy food items at:
grocery stores
Farmer's Markets (click on the following links for a list of Riverside Country farmers markets that accept CalFresh benefits: English| Spanish), and
online at stores such as Safeway, Amazon and Walmart. For additional information regarding online purchasing, visit the EBT Online webpage.
HOW TO USE YOUR EBT CARD
For information on how and where to use your EBT card, click on the following links:
How to Use Your EBT Card, California Electronic Benefit Transfer (EBT) Card Brochure, How to Use Your EBT Card to Make a Purchase, How to Use Your EBT Card to Buy Food, Enjoy Surcharge-Free ATMs Nationwide
BE AWARE OF SCAMS AND THIRD-PARTY APPLICATIONS
 NEVER GIVE YOUR EBT CARD AND/OR PERSONAL IDENTIFICATION NUMBER (PIN) TO ANYONE.
The County and State will never text or call and ask for your EBT card and/or PIN.  Your EBT card and/or PIN are never needed to determine eligibility for any service.
Examples of SCAMS to be aware of:
Offer of a "free government cell phone" or "free gift cards" and you are asked for your personal information, card number and/or PIN.
New benefit recipients are contacted by a "protection plan" company that says they are part of the state program. They ask for personal information from cardholders, getting enough to steal benefits from the cardholders' accounts.
People who say they are "concerned citizens" posting warnings about EBT card security.  They give a telephone number that is close to a real customer service helpline telephone number (maybe one number is different).  A cardholder calls the number, and then is asked for personal information, account number and a PIN.
Text message or email asking for your personal EBT information.
Third-Party Applications are phone applications (apps) that allow the cardholder to obtain access to account information, such as the account balance and transaction history.  Using these apps comes with the risk of allowing the app access to steal your CalFresh and/or cash assistance benefits.
EBT CUSTOMER SERVICE
EBT customer service is available 24 hours a day, 7 days a week.
Call the Customer Service Automated Response Unit (ARU) at (877) 328-9677 to:
initiate a claim for stolen benefits
report lost, stolen or damaged EBT cards
report unauthorized use
report an ATM mis-dispense
verify the account balance, and/or
change the PIN.
Visit http://www.ebt.ca.gov to:
check account balances
view account history
check the status of a claim, and
locate retailers and ATMs that accept the EBT card.
Using CalFresh Benefits to Eat and Stay Healthy
Making healthy choices on a budget is easy with CalFresh Healthy Living.  CalFresh Healthy Living offers resources and education programs to help Californians learn about good nutrition and to lead healthier lives through physical activity.
Maximize your nutrition dollar with Market Match.  Market Match is California's food incentive program that matches CalFresh benefits you spend at farmer's markets.  Find your local participating farmer's market, use your CalFresh benefits, and receive credit toward the purchase of fruits and vegetables.
Schools are now a beacon for healthy beginnings.  California's new Universal Meals program offers free breakfast and lunch to all school children.  The program is the first of its kind in the Country and ensures that your children are fed both physically and mentally.
Your CalFresh dollars can go a long way to help your family stay healthy.  Learn about how to shop and budget your food purchases, ensure your food is safe, plan meals and cook healthy using your CalFresh benefits.  Check out the SNAP-Ed Nutrition Education Materials from the U.S. Department of Agriculture.
Are you pregnant, breastfeeding or a caretaker to an infant or child under age 5?  The Women, Infants, and Children (WIC) Supplemental Nutrition Program provides supplemental food, health care referrals, and nutrition education for low-income pregnant, breastfeeding, and non-breastfeeding postpartum women, and to infants and children up to age 5.  If you are eligible, a WIC card provides you the opportunity to purchase food to meet the nutritional needs of you and your infant or child.  The WIC program also provides tools and resources to keep your family healthy!  Learn more about the WIC program in Riverside County: