Beware of Fake Smart Phone Apps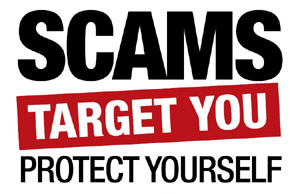 The State of California does not offer a smart-phone application (app) for EBT. If you want information about your EBT benefits, please visit the California EBT Client Website at www.ebt.ca.gov or call the toll-free California EBT Customer Service helpline at  (877) 328-9677.
There are illegal phone apps that try to get your personal information and get access to your EBT benefits. Never give out your EBT card and/or personal identification number (PIN) in any website or smartphone, except your local county website or the EBT Client Website: www.ebt.ca.gov.
One scam is tricking smart-phone users into using fake apps that asks for your banking information, ID, password, card number, and/or your PIN. If you are a smart-phone user, DO NOT use apps that ask for personal information.
Recent Internet Scams – PLEASE BEWARE
Scams offering a "free government cell phone" or "free gift cards". They ask for your personal information, card number and/or PIN.
New benefit recipients are contacted by a "protection plan" company that says they are part of the state program. They ask for personal information from cardholders, getting enough to steal benefits from the cardholders' accounts.
People who say they are "concerned citizens" posting warnings about EBT card security. They give a telephone number that is close to a real customer service helpline telephone number (maybe one number is different). A cardholder calls the number, and then is asked for personal information, account number, and a PIN.