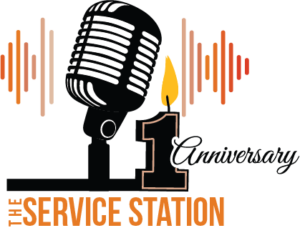 DATE:            May 19, 2022
CONTACT:    Gene Kennedy, Senior Public Information Specialist, (951) 203-0343
Angela Naso, Public Information Specialist, (951) 660-1925
Podcast celebrates one year mark with new episode on human trafficking and child abuse prevention efforts in the Coachella Valley
WHAT:         On the theServiceStation podcast, which launched a year ago this week, child abuse experts spotlight abuse and human trafficking in eastern Riverside County and how predators coerce and trick their victims. The guests offer tools for prevention and share the ways community partners are caring for children and youth who have been victimized. 
WHO:           Director of Forensic Services and Victim Advocacy Denise Bowman and Araceli Martinez, Clinical Programs and Outreach Director at Barbara Sinatra Children's Center in Rancho Mirage, one of two child advocacy centers in Riverside County. Both are former social workers and supervisor with Riverside County Children's Services and collaborate closely with county social workers to serve children and teens victimized by abuse or neglect. Children's Services is part of Riverside County Department of Public Social Services.
WHY:            160 girls and boys are at risk or are trafficked each month in Riverside County. Any child can become a victim, but some are at greater risk: including those who have been sexually abused.
WHERE:       Online now here and all podcast platforms including Apple, Google and Spotify that feature theServiceStation
MEDIA:         Denise Bowman and Araceli Martinez are available for interviews.
# # #
If you suspect someone is being trafficked, please call the National Human Trafficking Hotline at 1-888-373-7888.  If you suspect a child is being abuse or neglected in Riverside County, call the 24/7 Child Abuse Hotline at (800) 442-4918.