Become a Caregiver
Older adults and those with disabilities deserve the freedom to live safely in the comfort of their own home. If you agree, consider joining the Public Authority's Caregiver Registry.
The Public Authority (PA) exists to support In-Home Supportive Services (IHSS) recipients and caregivers. The PA provides IHSS recipients with access to caregivers by establishing and maintaining a Caregiver Registry. Available caregivers are matched with IHSS recipients who do not have a family member or friend to provide care for them.
The IHSS PA is always recruiting caregivers to join the Registry. If you want to be one of our great PA Registry caregivers and change a person's everyday life, visit RiversideIHSS.org and click on Become A Caregiver/Provider to begin the online self-registration process.
Image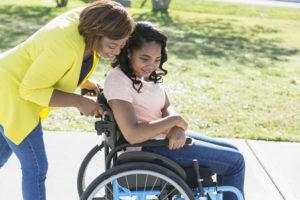 Already an IHSS caregiver for a family member or friend? Consider joining the PA Registry to earn more hours and income.
All new and existing caregivers who want to join the PA Registry are required to pass a drug and alcohol screening, paid for by the PA.