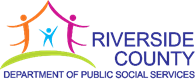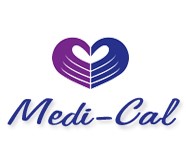 For immediate release
July 5, 2022
Media contact:  Angela Maria Naso, Public Information Specialist, anaso@rivco.org, (951) 660-1925
State Increases Asset Limits for Low-Income Residents to Get and Keep Free or Low-Cost Health Coverage
The limits to be eligible for certain Medi-Cal programs have risen to $130,000 for a single person 
RIVERSIDE COUNTY, Calif.—Starting July 1, a new law in California has increased the asset limits for Medi-Cal programs requiring an asset determination which will improve the quality of life of many vulnerable residents in Riverside County.
These programs provide health care for adults 65 and over, individuals with disabilities, and residents of long-term care facilities whose eligibility is partially based on a determination of their countable assets. These increased limits will allow more applicants to become eligible for Medi-Cal benefits statewide.
The asset limits increased from $2,000 to $130,000 for a single person. For a couple, it has gone from $3,000 to $195,000. For each additional person in the household, the limit has risen to $65,000.
In California, assets are also known as resources or property, which can include cash, checking or savings accounts, or vehicles.
Applicants who were previously denied Medi-Cal or terminated due to being above asset limits during the 90 days before the effective date of change (July 1) will be notified and encouraged to reapply. Those already enrolled in Medi-Cal will not have to take any action.
In January of 2024, the asset test will be eliminated completely for these Medi-Cal programs.
"This recent increase in asset limits will allow more of our residents to get access to health care," said Allison Gonzalez, assistant director of the Riverside County Department of Public Social Services (DPSS). "We hope that the word will get out so that more people will apply and receive the medical attention they not only need but deserve." 
Riverside County residents can apply for Medi-Cal online at BenefitsCal.com, by calling 1-877-410-8827, or in-person at their nearest DPSS office.
# # #