For Immediate Publication
March 16, 2021
Contact: Gene Kennedy
Senior Public Information Specialist
gkennedy@rivco.org
(951) 203-0343
Social Workers Recognized for Bringing Local Families Together Through Adoption
Riverside County families share stories of appreciation on World Social Work Day
RIVERSIDE COUNTY, Calif.— Brian and Heather Ambrose say their family would not be what it is today without social workers.
The couple adopted a now 6-year-old boy in 2015 and was surprised four years later to learn he had a sister. Riverside County social workers, community partners and the courts helped the family unite through adoption.
"It gave our family the chance to raise the siblings together," says Heather Ambrose from Murrieta.  "Riverside County social workers made it possible. They are unsung heroes."
The Ambrose family is among several families this week sharing their appreciation for the role Riverside County social workers played in their adoption. Today is World Social Work Day – when social workers across the globe call attention to their shared mission of helping the wellbeing of individuals and communities.
More than 1,000 social workers in the Riverside County Department of Public Social Services (DPSS) help at-risk adults and children every day.
"Our social workers work tirelessly year-round to help prevent abuse and neglect. They strive to keep families together and when that's not possible, our social workers fulfill a special role uniting hundreds of families every year through adoption," said Charity Douglas, assistant director of Children's Services, a division within DPSS.
"To bring families who want children together is such a healing experience," says Vivian Dunipace, a social worker who assisted the Ambrose family in their adoption. "The children go from surviving to thriving."
Heather Ambrose called Riverside County social workers "a voice for our kids and they are meeting the needs of biological, foster and adoptive families." She and others are sharing their appreciation in this video: https://www.youtube.com/watch?v=-TAYUGboIvQ
Douglas, the head of Children's Services, hopes the stories of love and connection through adoption will also inspire families to open their hearts and homes to Riverside County children waiting for a forever home. Families interested in adopting can call 1-800-665-KIDS(5437).
DPSS was established in 1923 with two employees. Today, the department comprises 4,300 social workers and support staff who coordinate with community partners to improve the wellbeing of individuals and families. Last year, DPSS served more than one million residents in Riverside County, the nation's tenth most populous county with 2.5 million people.
# # #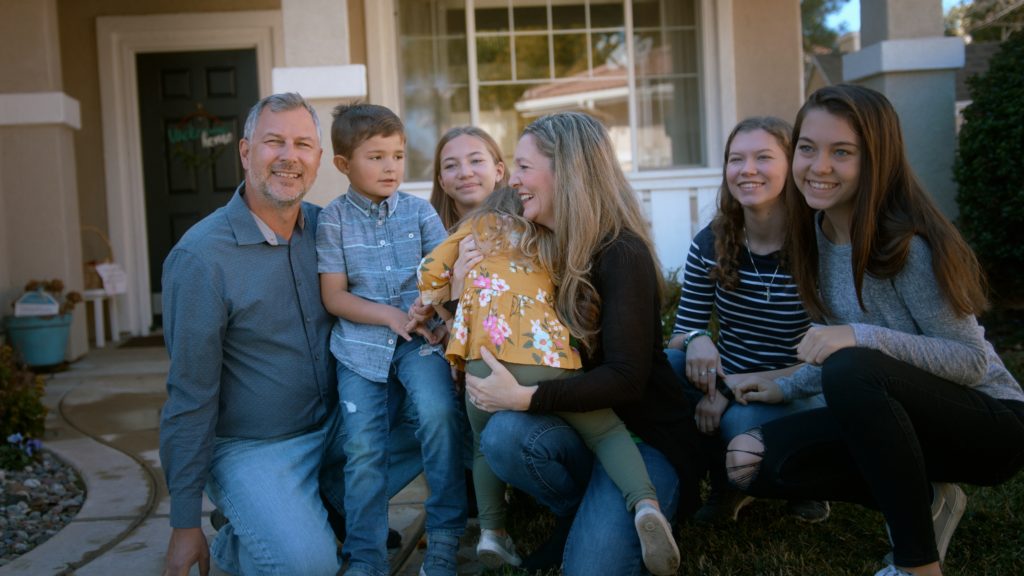 The Ambrose family from Murrieta. (From left to right) Brian, Carter, Bailey, Linden, Heather, Reagan and Skylar Ambrose)