For Immediate Release
March 15, 2021
Contact: Gene Kennedy
Senior Public Information Specialist
gkennedy@rivco.org
(951) 203-0343

Riverside County Social Services Employee Honored As 'Woman of the Year'
Senator Richard Roth nominated Michaela Williams for helping vulnerable adults
RIVERSIDE COUNTY, Calif – A social services advocate for financial fraud victims and homeless adults has been named Woman of the Year by state Sen. Richard Roth.
Roth chose Michaela Williams to represent California's 31st Senate District. Williams, who works in Adult Services at the Department of Public Social Services (DPSS), coordinates a specialized team of medical, behavioral health, social services, law enforcement, and housing authority professionals who received national recognition for helping homeless seniors get into stable housing.
"Ms. Williams goes above and beyond to help the county's most vulnerable residents. She's helped get justice for those who've been financially exploited and has played a critical role in getting resources and support for at-risk adults during this pandemic," said Senator Roth.
The Woman of the Year event was founded in 1987 in celebration of Women's History Month. Every March, senators and assembly members invite women to the Capitol who are making a difference in communities throughout the state. Due to the pandemic, this year's celebration is online on Monday, March 15.
Williams supervises the C.A.R.E. (Curtailing Abuse Related to the Elderly) Program, which supports financial fraud victims, In addition, she leads public outreach efforts, including anti-fraud seminars and the department's annual Elder and Dependent Adult Abuse Symposium.
"Michaela has brought key community partners together to meet the complex needs of at-risk seniors and raise awareness about adult abuse and neglect. We're proud of her work and congratulate her on this award," said Todd Bellanca, assistant director of Adult Services.
"I'm honored by this recognition and honored to do this work," Williams said. "Protecting our most vulnerable residents is why I come to work every day. And I'm grateful for our many dedicated community partners. None of this would be possible without them."
Williams moved from Cambridge, England where she grew up to California in 1989.In 1999, she started working for Riverside County's Community Action Partnership and shifted to the Adult Services Division at DPSS in 2005.
# # #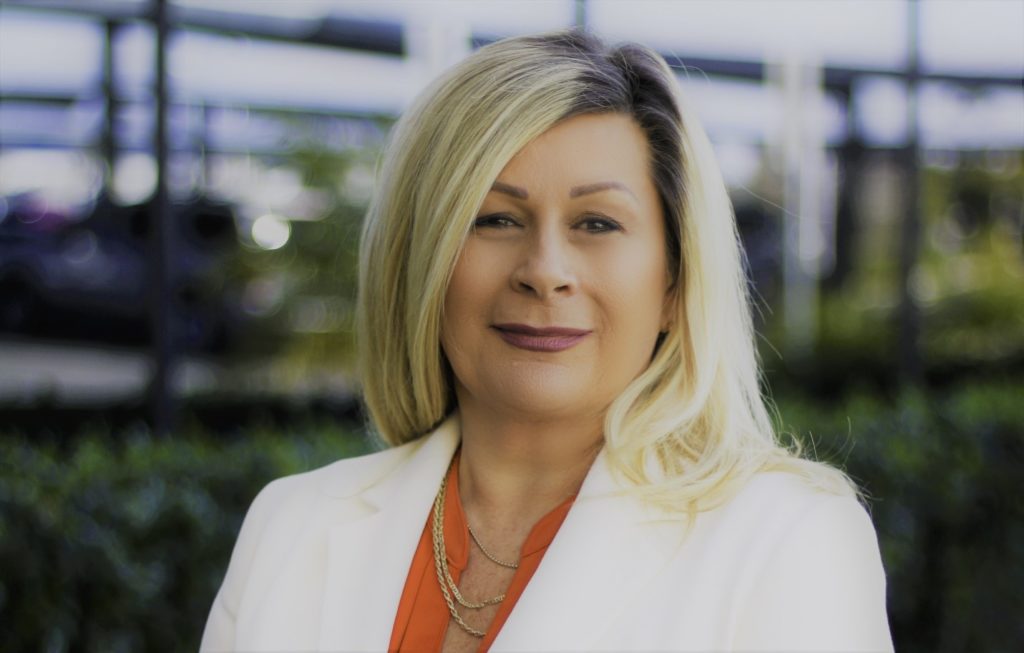 Michaela Williams is a Sr. Community Program Specialist in the Adult Services Division at the Riverside County Department of Public Social Services.