For Immediate Release
April 1, 2022 
Podcast Celebrates Call to Social Work
 'theServiceStation' gives voice to two professionals who bring hope to others
RIVERSIDE COUNTY, Calif.— Two social workers who serve Riverside County's most vulnerable children and adults are sharing their passion for service and the rewards of helping people heal.
"Social work is about bringing hope to the lives of others who are struggling, afraid, and feeling isolated," social worker Octavio Ramirez Lopez explains during the latest episode of "theServiceStation", a bilingual podcast produced by the Department of Public Social Services.
Lopez and the other featured guest, Maria Olvera, are among more than 1,300 social workers serving in Riverside County, one of the nation's biggest and most diverse regions. Olvera investigates cases of child abuse and neglect, while Ramirez Lopez investigated cases of elder and dependent adult abuse and neglect.
Both guests on the show describe how childhood experiences shaped their decision to choose a life of public service and a calling to help others in crisis.
"What motivates me is helping to heal families and taking the time to find out what they need from us," said Olvera. "It is about building trust."
Riverside County is actively recruiting social workers to serve families and children. Olvera and Ramirez Lopez say social work is fulfilling and encourage anyone who enjoys helping others to pursue the profession.
Listen to this month's episode of "theServiceStation," available for download in English and Spanish, on all major podcast platforms and RivCoDPSS.org.
# # #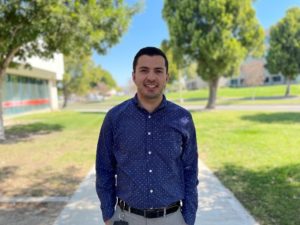 Program Specialist and former social worker Octavio Ramirez Lopez helps at-risk adults. He is one of two guests on the latest episode of theServiceStation.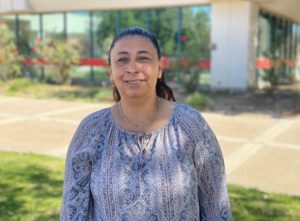 Social worker Maria Olvera works in Children's Services and helps protect kids from abuse and neglect. She discusses her job and what inspires her on the latest episode of "theServiceStation."